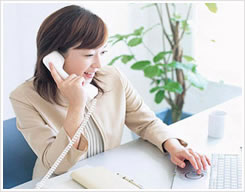 Shenzhen SHEBAO Electronic Technology Co., Ltd. was founded in 2000, is approved by the state specializing in lightning protection and lightning protection components, anti-surge, overvoltage protectors finished (SPD), such as product development, production and sales high-tech enterprises.

Since its inception, always adhere to the "Technology-Based, Product Behavior, The Credibility of Evidence, Innovative Businesses," the purpose. Focus on the cause of mine, and strive to really do something for the mine industry. The company has a team of professional and technical personnel and innovative business elite, management, advanced marketing idea. Ceramic discharge tube, gas discharge tube of metal, semiconductor discharge tube, discharge letters, such as Bose has won widespread attention in the market. With Japan in 2003 Nanakubo Precision Industry Company, the introduction of a new generation of mine-series (SPD) of high-tech products, access to the user's consistent high praise. Products used in ADSL, CABLE, MODEM, CATV, CTI, POS, IC card, RJ11 telephone interface, such as the protection of communications equipment; remote stopwatch system, intelligent parking fee system, intelligent control system, intelligent FarEasTone meter / meter / Gas Meter, doorbell intercom, access control, monitoring system, such as RS485, RS232, RS422 and other communication data port protection; Ethernet switch / Optical interface RJ45 network equipment such as electrostatic protection, M-BUS bus protection; telecommunications equipment E1 / T1 port communication lightning surge protection; power and home appliance products, instrumentation machinery / highway railway, electricity, mobile base station, such as pay, lightning surge protection DC power supply.
Shenzhen SHEBAO Electronic Technology Co., Ltd. is for all our staff at the "Customer success is our growth" as the enterprise conviction. In good faith for the sake of customers, from the start bit by bit. Welcome to contact us.